James Bond Movie - Skyfall (Bond 23)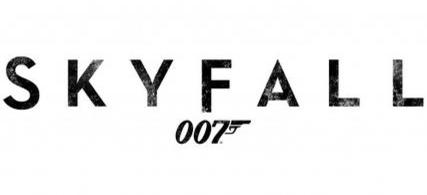 Info
Table of Contents
Regulars
Plot
James Bond's loyalty to M is tested as her past comes back to haunt her. As MI6 itself comes under attack, Bond must track down and destroy the threat, no matter how personal the cost.
Casting Details
Javier Bardem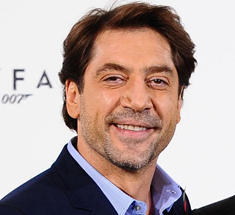 Spanish actor Javier Bardem, best known for his Academy Award winning performance as Anton Chigurh in No Country for Old Men, is set to play the main villain in Skyfall. Javier has won many awards, including the Oscar for Best Supporting Actor, a Screen Actors Guild Award, a Golden Globe, and even a BAFTA
Javier confirmed his role as the villain in Skyfall on the late-night news show Nightline, while being interviewed by Christiane Amanpour. He commented "I am very excited, my parents took me to watch the movies, and I saw all of them, and to play the villain is going to be fun. They chose me to play this man, but I cannot give you many details."
Bérénice Marlohe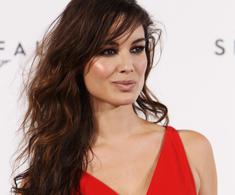 French actress and model Bérénice Marlohe will be playing Bond girl Sévérine. "I play a glamorous, enigmatic character called Sévérine. I've been training a bit to fire guns for the first time in my life, so it was very fun, and I enjoyed it very much."
Skyfall will mark her first acting role outside of French television. Bérénice did a screentest at Pinewood Studios, and met the approval of director Mendes. She made her first appearance at the Skyfall press conference, in a bold red dress designed by Antonio Berardi. "It's great," Marlohe told the press, "I feel very sexy in it."
Naomie Harris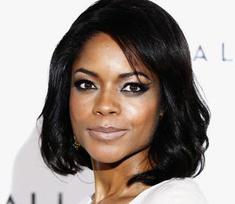 Naomie Harris is an English actress best known for her role of Calyso in Pirates of the Caribbean 2 and 3, Trudy in Miami Vice, and as the staring role of Selena in Danny Boyle's 28 Days Later.
Initial rumors suggested that Naomie would be playing Miss Moneypenny, but these were dispelled when her character was revealed to be a field agent named "Eve". Naomie said that the character believes she is Bond's equal, but is in fact much less experienced.
Ben Whishaw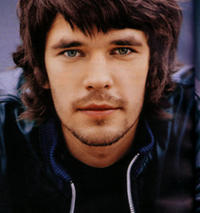 English actor Ben Whishaw, who had a supporting role in the early Daniel Craig film Layer Cake, was first confirmed to be on the Skyfall cast at the initial Bond 23 press conference on November 3rd, 2011. Held at the Corinthia Hotel in London, the producers gave no information about Ben Whishaws role in the film.
On November 25th, 2011, Ben's agent confirmed the rumors that he would be playing the role of Q. Skyfall will mark the first time that Q is played by an actor younger than the actor playing 007, as Ben is 12 years younger than Daniel Craig. Q is the first confirmed return of a classic character, with rumors of Blofeld and Miss Moneypenny appearances still up in the air.
Helen McCrory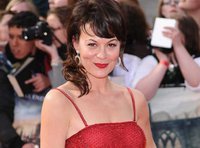 Helen McCrory is a British actress best known for playing Narcissa Malfoy in three Harry Potter films, as well as Cherie Blair in The Queen. Helen was not mentioned at the Skyfall press conference, and was first confirmed to be part of the cast on November 7th, 2011, along with Ola Rapace.
After rumors of Naomie Harris playing Miss Moneypenny were shot down, it was assumed that Helen would take on the role. However, on December 5th, 2011, it was announced on the official twitter feed that she will be playing a British Member of Parliament named Clair Dowar.
Other Confirmed Actors
Ralph Fiennes will be part of the cast, but his role has not yet been disclosed. Rumors suggest that he may play Ernst Stavro Blofeld, who hasn't appeared as a major character in the Bond series since 1971's Diamonds Are Forever.
Rory Kinnear and Judy Dench are returning to their roles of Bill Tanner and M. Other confirmed actors include Albert Finney (of Poirot fame) and Ola Rapace, but nothing is known of their characters.
Production Begins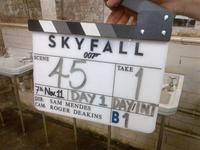 Skyfall commenced shooting at 8:45am on November 7th, 2011. The initial shot, posted as a teaser on the production team's twitter feed, is set in a dirty bathroom that looks like a rusty version of the bathroom from the opening sequence of Casino Royale.
By day 10 of filming, the crew had moved on to a shot of an office in the middle of an industrial building, that follows shortly after the bathroom scene in the films timeline. With the London premier scheduled for late October of next year, the team has just under a year to shoot and release the film.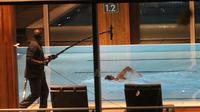 On December 1st, 2011, some scenes of Skyfall were shot at The Four Seasons Hotel in Westferry Circus, Canary Wharf, London. Filming notices were put up, and the spa was closed to hotel guests for the day. Photographs emerged of Daniel Craig swimming on the rooftop pool.
Rumors at the time suggested that the location would masquerade as a Shanghai hotel. The production team had earlier turned the Ascot Racecourse into a mock Shanghai airport, as the two locations have surprisingly many architectural similarities.
Skyfall News
Box Office
| | |
| --- | --- |
| Production Budget | $200M (estimated) |
Crew
Director
Sam Mendes
Editor
Stuart Baird
Producers
Michael G. Wilson
Barbara Broccoli
Anthony Waye
Writers
Ian Fleming (Characters)
John Logan (Screenplay)
Neal Purvis (Screenplay)
Robert Wade (Screenplay)
Patrick Marber (Script)
Production Designer
Dennis Gassner