Screenwriter John Logan Talks Skyfall
Posted December 21st, 2011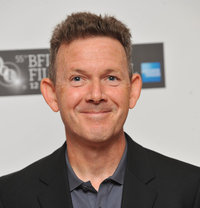 John Logan, best known for writing the screenplays for the critically acclaimed Ridley Scott epic The Gladiator, and the tenth Star Trek film Star Trek Nemesis, is also writing for the upcoming Bond 23 film, Skyfall.
John recently did an interview with the Los Angeles based film review website Movieline, discussing his involvement with Skyfall, his collaborations with the crew, and his favourite James Bond films. More recently known for his work on the films Hugo, Coriolanus and Rango, John Logan will bring a lot to the table for Skyfall.
And so next I guess you're on Skyfall. Is there anything you can elaborate on about that screenplay and your role with it?
I've been writing it for a year! That's my role in it. Neal Purvis and Robert Wade wrote a fantastic script. They worked very closely with Sam Mendes and Barbara Broccoli and Michael Wilson and wrote a really brilliant script. And Sam, who I've known forever, invited me to come on and work on it. And so I've even working on it since then. I was on the set four days ago. It's one of the best experiences I've ever had on a movie; it's a thrilling collection of artists working on it, and I think the movie is going to be fantastic.
Why? What's thrilling about this story and this episode in the James Bond canon?
Well, I can't tell you anything about the story, obviously. As much as I would love to! We can talk about that this time next year. But to me, it's really about a number of things: Sam is a great director and a great colleague from the theater. He knows how to work with writers and with actors. It's an unbelievable cast that's doing it. To sit around a table with Judi Dench and Albert Finney and Ralph Fiennes and Daniel Craig and Javier Bardem and Naomie Harris and Ben Whishaw and Rory Kinnear... For a theater guy like me, it's a little head-spinning. To sit with Judi Dench? And rehearse scenes? For me, that's as good as it gets.
You know, I was watching a James Bond marathon on Thanksgiving, which mixed films like Diamonds Are Forever and Goldfinger with the likes of Casino Royale and Quantum of Solace. And while the latter are good, they're not especially fun the way the older movies were. Is Skyfall any different, at least the way you approached it?
What I find really exciting about Skyfall is that we're going to come out on the 50th anniversary of Dr. No. So for 50 years and for 23 movies, this franchise has been going strong, and it's been reinterpreted by various artists over the years, and yet it has a very specific spirit to it. Once again, it's a little like Coriolanus: It has an inner muscularity that can take a lot. So I would like to think that I'm bringing a little of myself to it--my personal vision as a writer--in collaboration with Sam and the designers and producers. So far I couldn't be more delighted with the process and what it looks like.
What's your favorite James Bond movie?
I think Goldfinger, although I have a very sentimental attachment to Diamonds Are Forever because it was the first one I saw in a theater as a kid. But Octopussy is very underrated. From Russia With Love is top-notch espionage. I think both Casino Royale and Quantum of Solace are thrilling and modern and exciting movies. So I'm just a fan of the franchise.
Be sure to check out the full interview, as it contains insights into some of his other work.
Prev/Next
«
Daniel Craig May Become The Longest Running 007
Daniel Craig On Skyfall and his Break From Bond
»