Noel Gallagher of Oasis May Write Skyfall Theme
Posted November 19th, 2011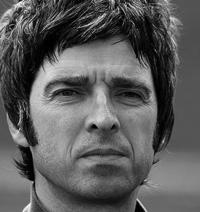 A rumor passed to us from a source close to the production team of Skyfall suggests that former Oasis member Noel Gallagher may be chosen to write the theme song for next years Bond film.
Noel will be meeting with Skyfall producers Barbara Broccoli and Michael G. Wilson in the next few days, to discuss the possibility. Nothing is signed or official yet, it's just in discussions at the moment.
Noel may be able to use a song that he has already written, tentatively titled "Freaky Teeth". He's played the song at a few live performances, but it hasn't been released yet. He admitted that the title wasn't very Bond-esque, but if the track ends up being used, there's a possibility that it will be renamed.
Noel also commented that it's about time Britain's definitive spy got a British sung theme song again. He was likely referring to the Quantum Of Solace theme Another Way To Die that was written by Americans Jack White and Alicia Keys.
Apparently Daniel Craig is a fan of the now defunct British rock band Oasis, and Noel's newest solo album High Flying Birds, has been getting a lot of positive attention, from both fans and critics.
Update (Nov 21st): Noel recently posted to his blog, denying the rumors, stating that he will not be writing the theme song for Skyfall.
Prev/Next
«
Interview with Blood Stone Composer Richard Jacques
Photos of Shirley Eaton Being Painted Gold Sell for £2,580
»