James Bond Director - Sam Mendes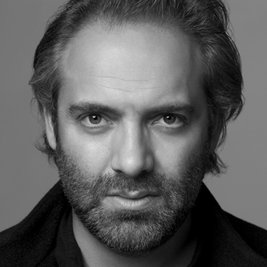 About
| | |
| --- | --- |
| Life | August 1st, 1965 - Present |
| Birthplace | Reading, Berkshire, England |
| Gender: | Male |
Summary
Sam Mendes is an English film director and theatre enthusiast, who is best known for directing the 1999 film American Beauty, and the upcoming Bond 23 film, Skyfall. Daniel Craig said of Mendes: We have to do this together, we have exactly the same reference points, we both like the same Bond movies and we both like the same bits in the same Bond movies we like.
Biography
Sam Mendes was born in Reading, Berkshire in 1965 to professor Jameson Mendes and children's author Valerie Helene. His parents split up when he was five, but they remained friendly, and it seems to have had no negative effect. Sam majored in English at Cambridge and graduated in 1987.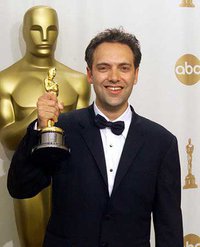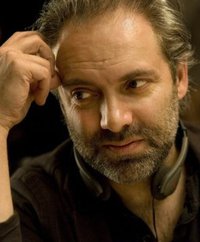 Shortly afterwards, he joined the Chichester Festival Theatre, and in 1988 won a Critic Circle Award for his work directing future Bond actress Judi Dench in The Cherry Orchard. He later worked for the Royal Shakespeare Company and the Royal National Theatre, before joining a small theatre in Convent Garden called the Donmar Warehouse.
While there, he won four Tony awards for his direction of the musical Cabaret, and directed Nicole Kidman and Ian Glen in The Blue Room, an adaption of the David Hare play. The play received very favourable reviews, and got Sam some international attention.
In 1999, Steven Spielberg, who had seen Cabaret, asked Sam to read the script for a film titled American Rose. Sam was really impressed by the script, and storyboarded the entire film while The Blue Room was still running. The film was retitled to American Beauty, and became an enormous commercial and critical success.
American Beauty won five Oscars, bagging Best Director, Best Picture, Best Screenplay, Best Cinematography and Best Actor. A massive accomplishment for his first film. As soon as he was finished filming, Sam went right back to the Donmar Warehouse, maintaining a strong interest in independent theatre.
His next film was Road to Perdition, which future James Bond actor Daniel Craig, was also a commercial success, and was hailed for the performance of lead actor Paul Newman.
Sam married Kate Winslet in 2003, but the couple broke up soon after. Kate would later become the person to confirm that Sam Mendes would direct Bond 23, Skyfall. Skyfall is expected to be released in late October, 2012, and Daniel Craig has high hopes that it will surpass Quantum of Solace.
James Bond Movies Directed
Trivia
Sam is a big fan of cricket, having taught it at the Summer Fields school in Oxford.
Sam was supposedly paid $150,000 for directing American Beauty and $1,200,000 for directing Road to Perdition
Sam suggested to Jeffrey Katzenberg of DreamWorks Animation, that he start the Shrek the Musical project.
Sam ranked #91 in Premiere's annual power list in 2003
Awards/Nominations
Won an Oscar for Best Director in 2000 for American Beauty
Won a David Lean Award for Direction at the BAFTAs in 2000 for American Beauty
Won the Chicago Film Critics Association Award for Best Director in 2000 for American Beauty
Won a lifetime achievement award from the Directors Guild of Great Britain in 2005.
Nominated for a Golden Globe for Best Director - Motion Picture in 2008 for Revolutionary Road