Top 10 James Bond Girls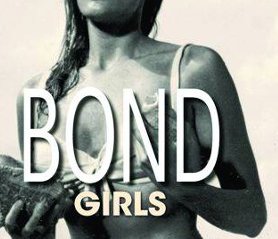 Summary
Bond girls are a glamorous and iconic part of the James Bond series. From the first shot of Ursula Andress in a white bikini in Dr. No, through to Olga Kurylenko's appearance as Camille Montes in Quantum of Solace, these girls have become members of one of the most exclusive groups in the film business.
Here is our list of the most iconic Bond girls in the series. Enjoy!
#10

Pussy Galore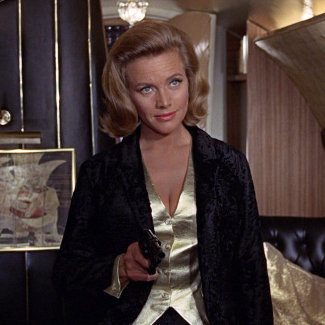 We just couldn't release a top 10 list without including Pussy Galore. The evocative name, the witty banter, and the subtle humor in Goldfinger make up a memorable part of the early series. When most people think of Bond girls, Honor Blackman's performance is usually one of the first that comes to mind.
Honor Blackman had played judo expert Cathy Gale alongside Patrick Macnee in The Avengers for almost two years, before making her return to film. Producer Cubby Broccoli had offered her the role in Goldfinger based on her performance as Cathy Gale, and Honor had to leave the series to appear.
#9

Natalya Simonova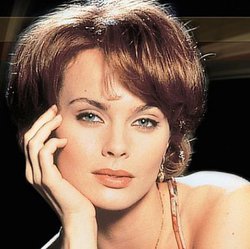 Although Pierce Brosnan made four Bond films, Goldeneye is still widely considered his best. Its success above the rest can be attributed to the script, the director Martin Campbell (who also directed Casino Royale), and Polish-Swedish beauty Izabella Scorupco. Natalya Simonova was the highlight of the 90s bond girls--intelligent, cute, and portrayed by a convincing actress.
Natalya appeared again in 1997 in Rare's critically acclaimed video game shooter Goldeneye 007. The game was the 3rd best selling game on the Nintendo 64 (and the best selling non-bundled game), and is still actively played today. Unfortunately, Natalya is cited as one of most annoying video game characters, due to her ease of death when the player must protect her.
#8

Melina Havelock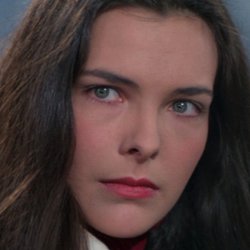 Roger Moore played a more casual, funny Bond. His first appearance was in Live and Let Die in 1973, and by the end of the 70s, things were getting a litte ridiculous. Moonraker was set in outer space, featured the return of Jaws with a cheesy girlfriend, and was a little heavy on the light comedy. When director John Glen took over for 1981's For Your Eyes Only, he decided to take Bond into a more serious direction.
Carole Bouquet was the perfect actress to bring in. She played Melina Havelock, who witnesses the brutal murder of her parents by hitman Hector Gonzalez, who she tracks down and kills with a crossbow. Unsatisfied by his death alone, she seeks out the man who ordered the hit. Melina was a very strong character, and more integral to the story than most Bond girls. Most importantly, she was played by a competent actress who gave some drama and life to the film.
#7

Mary Goodnight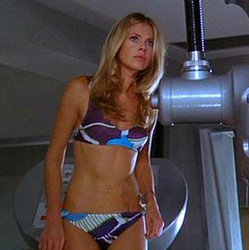 Mary Goodnight isn't necessarily the first name to jump to mind, but she was very funny, and had a great chemistry with Roger Moore. Played by Britt Ekland (first famous for her marriage to Peter Sellers), Mary Goodnight was Bond's clumsy assistant in 1974's The Man with the Golden Gun.
Mary Goodnight was featured in several of the Ian Fleming novels, but only appeared once in the film series. However, the writers still managed to squeeze in plenty of funny situations. In one scene, Goodnight goes into Bond's room, planning to spend the night. Unfortunately for her, Miss Anders (from whom Bond needs information) enters the room, and Bond locks Goodnight in the wardrobe!
#6

Anya Amasova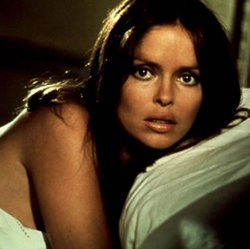 Played by Barbara Bach and appearing in 1977's The Spy Who Loved Me, Amasova is one of the few early matches for Bond. Bond is almost killed by her boyfriend in the Austrian alps, and when they first meet, her men take care of Bond while she casually walks away. They then discover that they must work together, and the two compete to impress their respective bosses.
When Anya discovers that Bond killed her boyfriend, she vows to kill him when the mission is over. Instead, she develops feelings for Bond, and when the moment comes, she shoots the cork out of his Champagne instead. An intriguing character, that really helps to make the film.