James Bond Actress - Honor Blackman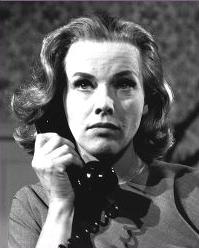 About
| | |
| --- | --- |
| Life | August 22nd, 1925 - Current |
| Birthplace | London, England |
| Gender | Female |
Summary
Honor Blackman is a British actress who is best known for her stunning performance as Pussy Galore in Goldfinger, and for her role as Cathy Gale in the TV show The Avengers
Biography
Honor Blackman is a British actress who was born in 1925 in London, England. For her 15th birthday, her father took her to elocution classes. Impressed by her talent, her teacher recommended that her father take her to drama or acting classes, and Honor later enrolled part-time at the Guildhall School of Music and Drama in London. After graduating, she auditioned for the play The Guinea Pig and was given the lead part after the original actress fell sick.
In 1946, Honor starred in her first film playing the non-speaking role of Emma in Fame Is the Spur. After that, she went on to star in many films and guest-starred in shows such as Invisible Man and African Patrol.
The Avengers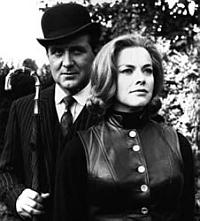 In 1962, Honor starred alongside Patrick Macnee as judo expert Cathy Gale in the hit tv show The Avengers for a total of 24 episodes. Cathy Gale, who was first featured at the start of the second series, was an anthropologist who agreed to be John Steed (Patrick)'s crime fighting partner.
Honor was often said to be one of the best female characters on TV at the time and became famous for the role. She loved working with Patrick and even recorded a song named Kinky Boots with him, which became a hit many years later.
Goldfinger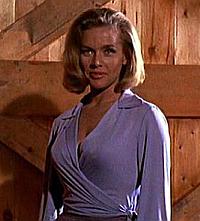 After seeing Honor in the Avengers, Cubby Broccoli was impressed with her skills. Honor left The Avengers and went back into film, playing Bond girl Pussy Galore in Goldfinger (1964). Pussy is Goldfinger's personal pilot, and runs "Pussy Galore's Flying Circus", a group of skilled pilots who Goldfinger plans to use in his operation to set off a nuclear bomb inside Fort Knox.
Honor Blackman's role as Pussy Galore is still her most famous and well known performance and Pussy is also the favourite bond girl of many fans. After Goldfinger, Honor went on to star in many other films and TV shows.
A stunning Career
Honor Blackman has had a stunning career which is still going after sixty years. One of her latest roles is Countess Lucinda Reeves in the 2005 TV show Summer Solstice. She has starred in nearly 90 movies and TV shows and is known internationally for her excellent performance's in Goldfinger and The Avengers.
Marriages
Bill Sankey (1946 - 1956)
Maurice Kaufmann (1963 - 1975)
Roles in James Bond Movies
Goldfinger (1964) as Pussy Galore
Trivia
She came 51st in Empire magazine's list of the 100 Sexiest Stars in film history in 1995
She is involved with the organization Fairtrade, who try to make sure that third world producers/manufacturers are treated fairly and can make a living from their work.
In a 1965 episode of The Avengers, John Steed (Patrick Macnee) received a card from Cathy Gale (Honor Blackman) and said "Whatever can she be doing at Fort Knox...?", a reference to the fact that Honor was filming Goldfinger at the time.
Awards
Honor won a BAFTA Award for The Avengers (1961) in 2000
Honor came 3rd place for a Golden Laurel for New Faces, Female in 1965
Other Notable Roles/Movies
A Night to Remember (1958) as Mrs. Liz Lucas