James Bond Director - Guy Hamilton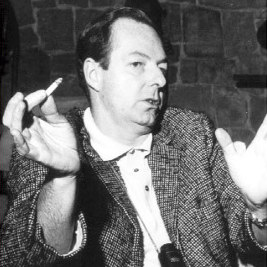 About
| | |
| --- | --- |
| Life | September 16th, 1922 - Present |
| Birthplace | Paris, France |
| Gender: | Male |
Summary
Guy Hamilton was the second director in the James Bond series. He took over from Terence Young to direct Goldfinger, and later returned for Diamonds are Forever, Live and Let Die and The Man with the Golden Gun.
Biography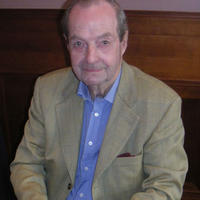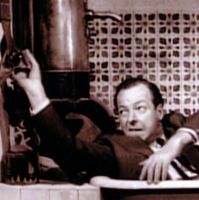 Guy Hamilton was born in Paris in 1922, to English parents. He stayed in France up until his late teens, just before the onset of the second world war. He first entered the film industry as an assistant to French director Julien Duvivier, before moving to London to do similar work for Paramount studios. When the war begun, he joined the Royal Navy, but went right back into film at its end.
Guy was fortunate enough to become an assistant director to famed director Carol Reed. He worked on Fallen Idol and the great classic The Third Man, whose crew, quite interestingly, included future 007 director John Glen. Carol Reed took a liking to Guy, and in 1952 got him his first job as director, with the B-movie The Ringer.
Guy Continued to work on low budget films throughout the 1950s, eventually landing in the directors seat for The Devil's Disciple, starring Laurence Olivier, Kirk Douglas and Burt Lancaster. After a string of successes, he was noticed by Bond producers Cubby Broccoli and Harry Saltzman, who asked him to direct Dr. No. Guy turned down the offer, instead choosing to direct The Party's Over. But the film turned into a censorship disaster, and Guy got his name taken off the project.
In 1964, Terence Young was unavailable for Goldfinger, and Guy Hamilton was again asked to direct. This time he accepted, and was a large part in the success of one of the greatest films of all time. Terence Young came back for Thunderball, but Guy stayed on with producer Harry Saltzman, directing Funeral in Berlin with Michael Caine, and The Battle of Britain with Laurence Olivier and Robert Shaw.
Guy returned to the Bond series for three more outings, Diamonds are Forever, Live and Let Die and The Man with the Golden Gun. After his departure from the Bond family, he continued directing, including two Agatha Christie adaptions, and finally Try this One for Size in 1989, before retiring from the industry.
James Bond Movies Directed
Goldfinger (1964)
Diamonds are Forever (1971)
Live and Let Die (1973)
The Man with the Golden Gun (1974)
Trivia
Guy doubled for Orson Welles in several long shots in The Third Man
Guy was asked to direct Superman in 1978, but had to back out at the last minute due to tax reasons, when the production was moved back to England.
He was still paid for Superman, as the tax liability was in their hands!
Guy is also rumoured to have been approached to direct Batman
Awards/Nominations
Won an Evening Standard British Film Award for Best Film in 1975, for his work on Live and Let Die
Nominated, as part of a group, for a BAFTA Film Award for Best British Screenplay in 1961, for his work on A Touch of Larceny
Nominated for a Golden Berlin Bear award at the Berlin International Film Festival in 1957, for his work on Manuela.