James Bond's Aston Martin DB5 is Back
Posted December 10th, 2011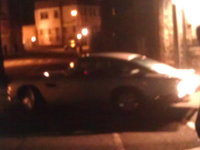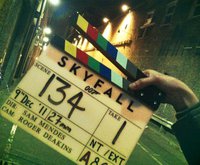 Daniel Craig was spotted last night behind the wheel of James Bond's most famous car, the Aston Martin DB5. The filming took place near Childers Street in London, around the loading docks of an industrial estate, which will show up in scene 134 of Skyfall. Judi Dench was also spotted on set
The Aston Martin first appeared in Ian Flemings novel Goldfinger, however it was a Aston Martin DB Mark III. When the film came out, the newer DB5 model was an obvious choice, and the filmmakers fitted it out with an ejector seat and other gadgets, making it an instant fan favourite.
The DB5 toured around the world as part of a viral marketing campaign, and returned for Thunderball in 1965. Although other Astons appeared in the series, it wasn't until 1995's Goldeneye when the DB5 returned. It also featured in Tommorow Never Dies and Casino Royale.
With the DB5 returning in a night scene, it's possible that director Sam Mendes may be making a homage to 1964's Goldfinger. In Goldfinger, Bond was engaged in a high speed chase around tight corners in the back alleys of Auric Enterprises, which was shot at the backlots of Pinewood Studios. We can only hope!
Prev/Next
«
Daniel Craig Discusses Skyfall and Quantum of Solace
Scottish Castle Scene in Skyfall May be Shot in Wales
»