James Bond Character - Count Lippe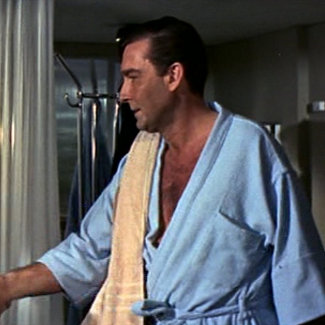 About
| | |
| --- | --- |
| Age | Mid 40s |
| Ethnicity | English |
| Role | Bond Villain |
| Status | Dead |
Summary
Count Lippe was a henchman working for the criminal organization SPECTRE. He helped plan and carry out an operation to hijack two nuclear warheads from a NATO test flight. During the operation, he picks an unreliable man to impersonate a NATO pilot, and is killed for his poor judgement.
The Character in the Film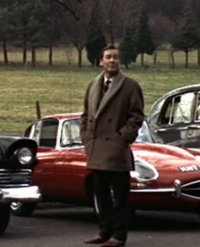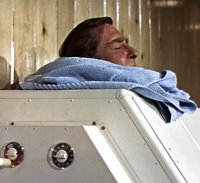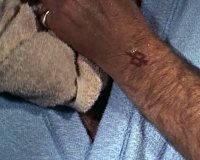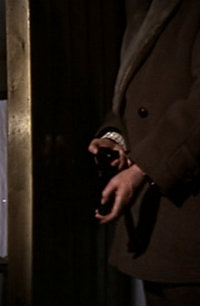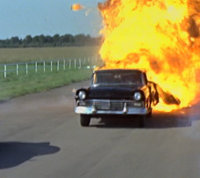 Count Lippe was a henchman working for SPECTRE. Emilio Largo, the second in command, had devised a plan to hold the North Atlantic Treaty powers to ransom for £100 million, by hijacking two armed nuclear bombs. The plan was to pay henchman Angelo Palazzi to undergo facial reconstructive surgery, so that he could impersonate a NATO pilot. Angelo was Lippe's choice, and they agreed to pay him $100,000.
Count Lippe was sent by Largo to Shrublands, a health clinic in the South of England, where Palazzi was recovering from the surgery. Lippe's job was to ensure the operation was a success, and to get Palazzi to the NATO air base.
As it happened, M had sent James Bond to Shrublands to detoxicate himself from martinis and caviar, and to get back into shape. Count Lippe made his first mistake by revealing a red Tong tattoo to Bond, who became suspicious of Lippe's affiliations.
Lippe alerted Angelo to the fact that Bond had noticed the Tong sign, and went out for lunch with his girlfriend. Bond took the opportunity to search Lippe's room, but was spotted by Palazzi. Count Lippe decided to take action and kill Bond, who was strapped onto a traction machine that helps to stretch the spine. Lippe turned the machine onto full blast, intending to rupture Bond's spine, but a nurse managed to turn the machine off in time, and Bond was only knocked unconscious.
Bond recovered in the steam room, and then went for a massage, where Count Lippe was relaxing in an all-body heat treatment machine. Bond took his revenge by turning the heat up to full blast and locking Lippe in.
| | |
| --- | --- |
| Count Lippe: | What the hell do you think you're doing? |
| Bond: | Ssh, now don't you worry, I'll tell the chef. |
Count Lippe managed to escape, although it isn't revealed how. He goes with Palazzi to kill the NATO pilot, and arranges for the dead body to be taken away by a SPECTRE doctor and ambulance.
Fellow SPECTRE agent Fiona Volpe gives Angelo his equipment and his payment of $100,000. But Angelo tries to extort them for more money, saying he has put two years of his life into the operation, making him irreplaceable. Lippe is tempted to kill him, but Fiona decides to agree to his demands.
The pair communicate the extortion to Largo, who kills Angelo after he delivers the plane to SPECTRE. Ernst Stavro Blofeld, the head of SPECTRE, decides that Count Lippe made a fatal error of judgement in choosing Angelo, and arranges for him to be killed for the mistake.
Meanwhile, Bond is leaving Shrublands, and Lippe chases him, shooting at Bond from his car window. Bond is about to use one of the defencive gadgets in his Aston Martin DB5, when suddenly Fiona Volpe appears on a motorcycle, and blows up Lippe's car with a missile.