Daniel Craig's James Bond Would Have Killed Roger Moore
Posted December 2nd, 2011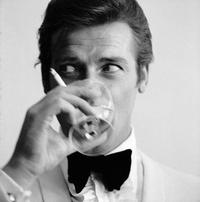 In a recent interview with Zap2it, Roger Moore discussed Daniel Craig's performance as James Bond, saying that he remains a big fan of the series. Roger, who played James Bond seven times over a twelve year period, said he would "have been dead after the first movie" if he had played it as intensely as Daniel Craig.
"He's a beautiful actor and a nice guy, and his gymnastics are quite extraordinary", Roger added. "When I read that he was going to do it right at the beginning, I thought, 'This is going to be interesting.' I had just seen him in Munich and a couple of films before that, and I thought Casino Royale was absolutely superb.
Daniel will be returning for next years Skyfall, after the four year from Quantum of Solace. The large delay, the biggest gap in the series with the same actor playing Bond before and after, didn't surprise Roger. "It was purely because of the financial upset with MGM and the rights."
Roger also discussed his personal favourite outing The Spy Who Loved Me, saying "It was my favorite one to do. I had the best fun, and Lewis Gilbert (who also directed Moore in Moonraker) is just a dream director to work with. He'd come on the set and say, 'What are you going to say today, dear?' We just had laugh after laugh."
Read the full article at Zap2it.
Prev/Next
«
Stromberg's Spider-Shaped Floating Island a Reality
Skyfall Filming at Four Seasons Hotel
»