James Bond Character - Vargas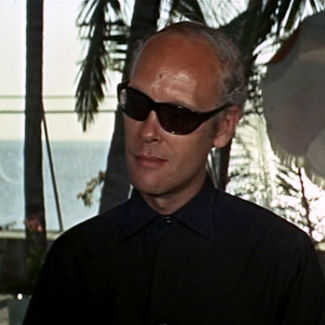 About
| | |
| --- | --- |
| Age | Late 30s |
| Ethnicity | English |
| Role | Henchman |
| Status | Dead |
Summary
Vargas was a henchmen working for the criminal organization SPECTRE. He was the right hand man of SPECTRE's second in command, Emilio Largo. Vargas dealt with many of Largo's affairs, and tried to kill Bond on numerous occasions. He meets his end when Bond shoots him through the heart with a shark gun.
The Character in the Film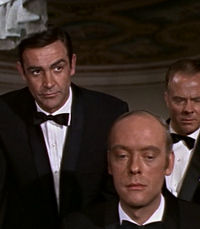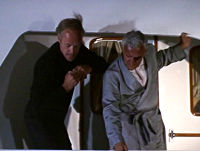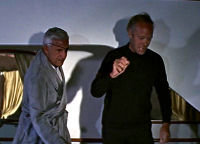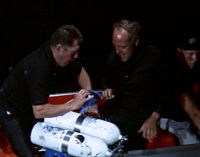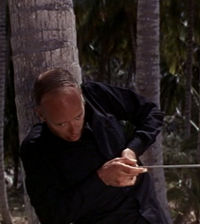 Vargas was a henchman and the right-hand man of SPECTRE #2 Emilio Largo. He assists in Largo's plot to steal two nuclear warheads from a hijacked NATO plane, and is a key member of Largo's crew.
Bond first meets Vargas at a Nassau casino, where he is playing Chemin De Fer, the original French game of Baccarat, across from Largo. Largo bets £200, and Bond calls banco, matching the bank. Having bet more than Vargas, Bond gets to choose the cards, and wins with an 8. Largo attempts to raise the bet, and Vargas bows out, giving Bond the shoe.
Vargas is very obedient and efficient. He watches over all of Largo's affairs, and even answers Largo's phone. Largo has a lot of trust in him, and he has the respect of Largo's other men.
After meeting at the casino, Bond scuba dives to spy on Largo's boat, the Disco Volante. He's caught on the underwater cameras, and Vargas throws hand grenades to try and kill him. He has a good aim, but Bond is too deep for the grenades to catch him, so Vargas decides to chase him in a small speed boat
| | |
| --- | --- |
| | [They find a destroyed scuba tank] |
| Henchman: | Look, we must've hit him with the propeller. |
| Vargas: | Let's get back and tell Largo. |
Vargas decides to leave, even though Bond has become more vulnerable. Without any air, he couldn't have stayed underwater for long. This was a grave mistake on Vargas' part, as SPECTRE had a prime opportunity to kill Bond in a secluded location.
The next morning, Bond accepts an invitation to Largo's Island home, where he meets Vargas again. Largo makes a joke about Bond having already met Vargas the night before.
| | |
| --- | --- |
| Largo: | Mr. Janni, Mr. Vargas. Mr. Vargas, Mr. Janni. |
| Bond: | Er, which ones which? |
| Largo: | I thought you might have met, er, Mr. Vargas, last night. |
| Bond: | Oh yes, I believe I did. |
Largo proceeds to offer a round of drinks, and when he gets to Vargas, he makes several remarks about his character:
| | |
| --- | --- |
| Largo: | For you? [offers drink] |
| Largo: | Of course.. Vargas does not drink, does not smoke, does not make love. What do you do, Vargas? |
Vargas then goes with SPECTRE agent Fiona Volpe to kidnap Bond's Nassau assistant, Pauala Caplan. He tries to force information out of her, but she takes a cyanide pill and dies before he can get her to talk.
After kidnapping his assistant, Vargas and Fiona go back to the hotel to kidnap Bond. Vargas let's Fiona take Bond back to Largo, but Bond manages to escape. Vargas is sent after Bond the next day, finding him with Largo's mistress, Domino Derval.
Vargas sneaks up on them on the beach, with a silenced hand-gun. Unluckily for him, Domino had just found out that her brother was murdered on Largo's orders. She alerts Bond that Vargas is behind him, and Bond casually sits back, picks up a spear gun and shoots him to death.
| | |
| --- | --- |
| Bond: | I think he got the point. |