James Bond Character - Francois Derval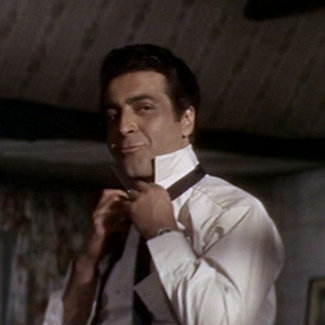 About
| | |
| --- | --- |
| Age | Mid 40s |
| Ethnicity | French |
| Role | NATO ambassador |
| Status | Dead |
Summary
Francois Derval was a French NATO ambassador who was seduced and killed by SPECTRE agents Fiona Volpe and Angelo Palazzi. Francois was due to board a NATO nuclear test flight, and was killed so that Palazzi could take his place and hijack the plane.
The Character in the Film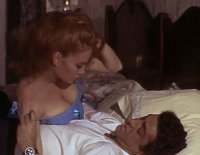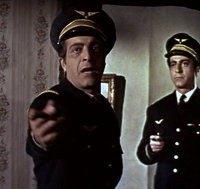 Major Francois Derval was a NATO ambassador who was due to be a guest aboard a nuclear test flight with two live atomic bombs. Francois had been seduced by SPECTRE henchwoman Fiona Volpe, who had made love to him to assure that he would stay in his hotel, so that he could be killed by other SPECTRE agents.
| | |
| --- | --- |
| Fiona Volpe: | Happy landing. |
| Francois: | Thank you. |
| Francois: | Be good... at least until I get back. |
Francois prepares to leave for the NATO base, but when he opens the bedroom door, he sees a man with an identical appearance and uniform to him, holding a gun. He realizes that he is going to be killed so that the impostor can board the NATO flight in his place, and points an accusing finger at Fiona before being gassed to death.
The man who killed him was Angelo Palazzi, who was hired by SPECTRE to kill and impersonate Francois. Angelo spent two years undergoing facial surgery to alter his appearance, and watched films of Angelo to see how he talked and acted.
Francois' death was later avenged by his sister, Domino Derval. Domino was, quite ironically, the mistress of SPECTRE's second in command Emilio Largo. Although Largo hadn't killed Francois himself, he had arranged the operation in the first place.