James Bond Actor - Adolfo Celi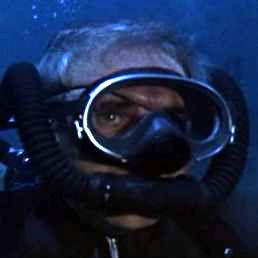 About
| | |
| --- | --- |
| Life | July 27th, 1922 - February 19th 1986 |
| Birthplace | Messina, Sicily, Italy |
| Place of Death | Siena, Italy |
| Cause of Death | Heart Attack |
| Gender | Male |
Summary
Adolfo Celi was an Italian actor best known to 007 fans for his role as Emilio Largo in the James Bond movie Thunderball (1965).
Biography
Adolfo Celi was an Italian actor and small time director and writer. He was educated at the Academy of Fine Arts, one of Rome's finest universities. Starting in the early 1940s, he spent nearly two decades as a stage actor in Brazil and Argentina, where he also owned shares in a casting agency. Throughout his later career as a film actor, Adolfo accumulated over 100 credits, including the villain Emilio Largo in the James Bond film Thunderball (1965). Adolfo spoke many languages but was often dubbed in his movies because of his strong accent. He died of a heart attack at the age of 64 in Siena, Italy.
Roles in James Bond Movies
Trivia
Two years after his performance as Emilio Largo in Thunderball, Adolfo starred in the Italian James Bond spoof Operation Kid Brother, which featured Sean Connery's younger brother Neil and famous Bond actors Bernard Lee (M), Lois Maxwell (Miss Moneypenny) and Anthony Dawson (Professor Dent, Blofeld).
Adolfo Celi starred with Goldfinger legend Gert Frobe in the 1974 adaption of Agatha Christie's And Then There Were None.
Adolfo was twice nominated for the Grand Prize of the Festival award at the Cannes Film Festival for his roles in Tico-Tico no Fuba (1952) and Caicara (1950).
Other Notable Roles/Movies
The Agony and the Ecstasy (1965) as Cardinal Giovanni de Medici
And Then There Were None (1974) as Gen. André Salvé
The Borgias (1981) (TV) as Rodrigo Borgia
Additional Images