The Music of James Bond at Royal Albert Hall
Posted March 6th, 2009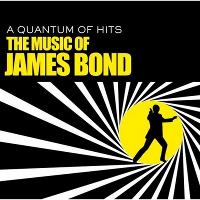 The Royal Philharmonic Orchestra will be playing at the Royal Albert Hall in London, England on November 13th, 2009. Conducted by Carl Davis, and sung by Mary Carewe and Simon Bowman, the RPO will play many classic Bond hits including Goldfinger, From Russia with Love, License to Kill, Live and Let Die, Diamonds are Forever and more.
Honor Blackman, who played Pussy Galore in Goldfinger, will also be making a guest appearance as presenter of the show. This is a one night only event, and costs anywhere from 10 to 50 quid. The show starts at 7:30pm, and more info is available at the Royal Albert Hall website.
Although sometimes overlooked, music is an important part of any film, especially in the case of the James Bond series where there is such a talented line up of composers and musicians. If you live close to London, I can't think of a better way to spend your Friday night.
Prev/Next
«
James Bond Theme Coming to Guitar Hero
James Bond Blu-ray 10 Disc Boxset Coming to Costco
»