James Bond's New Watch to be Omega Planet Ocean
Posted December 5th, 2011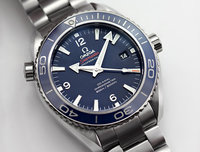 Rumorfix reports that a Swiss watchmaker was flown in to London to visit the Skyfall set, to match the face of James Bond's watch to the color of Daniel Craig's eyes.
Supposedly the designer was flown back in a few days later, to take the watch back and make it a few ounces later, so that it will be less distracting during filming. The model of the watch is rumored to be an Omega Titanium Planet Ocean.
Daniel Craig last wore a black Omega Planet Ocean in Quantum of Solace in 2006, and it marked the first time since 1995 that Bond had worn a watch with a non-blue dial. The new limited release titanium model will return to the classic blue face for Skyfall.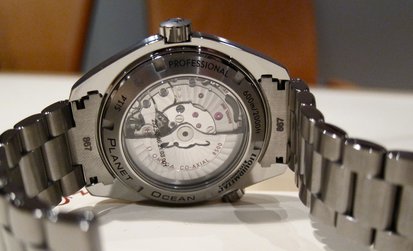 Prev/Next
«
Skyfall Filming at Four Seasons Hotel
Daniel Craig Discusses Skyfall and Quantum of Solace
»