Bond 23 In Production
Posted May 25th, 2009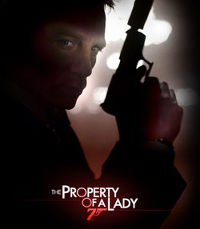 In a recent interview with The Sun, Michael Wilson stated "We have started work on the new film, which I can't say anything about. Daniel Craig is very keen to get going." So there you go, after a few breaks and delays, Bond 23 is in production.
Wilson also commented on possible candidates for the Bond 23 theme song. "I would love to get Duffy to sing the next tune. I think she is wonderful. Amy Winehouse would be good too."
The image on the right is only a speculative guess at the next title, as it's an original Fleming short story title. The title was supposedly going to be used for Timothy Dalton's third film, but when he left the role, it was scrapped, and Pierce Brosnan and Goldeneye took its place.
Prev/Next
«
Pierce Brosnan Turns 56
Judi Dench to Write an Autobiography
»