The Herald Sun interviews Daniel Craig
Posted March 24th, 2009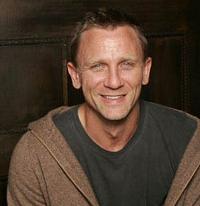 The Sunday Herald Sun has published a really interesting interview with Daniel Craig, discussing the future of James Bond, and how the newer movies need to adapt to fit the times.
Quantum of Solace is a heart-stopping, action packed thriller, says Craig. "It's fast as hell. It's like a whack in the face and I think that's what we needed."
Below are some interesting excerpts, but be sure to check out the full article over at the Herald Sun.
I know that you first watched Bond movies as a kid growing up..

Well, that would have been with Sean (Connery). Live and Let Die (with Roger Moore) was the first one I went to see in the cinema. But From Russia With Love is great. Goldfinger I think is the most stylish because they married everything together -- the clothes, the Ken Adams sets I think became something else but Sean Connery and Robert Shaw in From Russia With Love, I mean it's not a bad pairing is it? And it stands up still and it was seriously cool. "

There are plenty of spectacular action sequences. Let me ask you about one of them -- the one in Siena where you are on the rooftops and hanging from a balcony...

"That was very high! The balconies were false so they had to be reinforced so they were stuck on the side of the building, it was about 30 feet up even more, I don't know. I don't know what to tell you except that there is a lot of me there and I'm wired up for safety obviously but I'm still doing the leaps and the jumps and it was interesting to say the least.

The weird thing was there were moments when I was standing up there ready to jump and obviously there was no going back, I mean apart from anything else, we were ready to shoot and had five cameras going and a crane, an aerial camera set up - and then there was a ****** audience.
Prev/Next
«
Timothy Dalton Turns 63
HMV Poll declares Jaws the best James Bond Character
»