The Blofeld Trilogy to be Compiled into One Book
Posted April 13th, 2009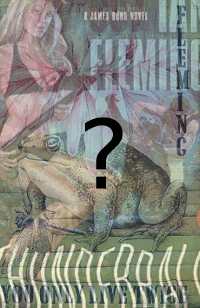 It appears that Ian Fleming's fantastic "Blofeld Trilogy", composed of the three novels Thunderball, On Her Majesty's Secret Service and You Only Live Twice, is going to be compiled into a single book, which will be released on 1st October, 2009.
There is no blurb, description or cover art yet (hence our mangled image), but there is a listing on amazon. At 720 pages, this collection includes two of my favorite James Bond novels, and all three are generally very highly regarded throughout the Bond community. (But don't take just my word on it, a quick check at MI6 and Kim Last yields identical ratings of 4 1/2 stars, 5 stars, and 5 stars for each novel respectively.
If you haven't read any Fleming yet, this could be a fantastic place to start. Although it does seems a little pricey at 15 pounds. Perhaps it'll include a commentary or some other extra material. We'll keep you updated.
Prev/Next
«
Michael Wilson and Barbara Broccoli Discuss Cubby
James Bond Producers to make the film Remote Control
»