Roger Moore Answers Your Questions for February
Posted March 9th, 2009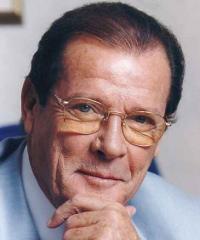 Every month Roger Moore takes questions on his website from his fans across the world, and posts answers at the end of each month. It's always nice when an actor reaches out to his fans like this, so I thought I'd post about it for those not aware of it already.
In his latest Q&A session, Roger discusses his hang glider stunts from Live and Let Die, his work with UNICEF, as well as some points from his autobiography, tales of the Oscars, and more.
Roger still has a great sense of humor, and he always puts some life into his answers. They are well worth reading, and he accepts new questions every month. You can view the February Answers online, or visit the Home page for more info on questions for March.
Prev/Next
«
Daniel Craig to Present First Light Movie Awards
Director Marc Forster Discusses Quantum of Solace
»