Pierce Brosnan Builds Gadget Laden Home
Posted March 2nd, 2009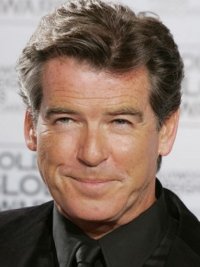 Pierce Brosnan has come across his fair share of gadgets throughout his time playing James Bond, and he's taken his love of technology and built a new house. Brosnan, now 55, has decided to settle down on the Billionaire Row in Malibu, California, and build his dream house, which will cost over $13 million.
But that's not the whole story. He'll be outfitting the mansion with so much gadgetry, that even Q would be proud. Along with an Olympic sized swimming pool, Pierce will have the latest high definition home theatre that may even rival the IMAX. He will also fit a security system with pressure sensored floors, which he'll be able to control from miles away in his car.
The two-storey building is on a stretch known as Billionaire's Row, where neighbours include Cher and Mel Gibson. It will have a basement gym, music room and games room.

The master bedroom will have blinds that rise at the touch of a button to reveal ocean views, with adjoining separate bathrooms and walk-in closets for Brosnan and his wife Keely Shaye Smith, 46.

The actor's wardrobe will contain a separate compartment for his cuff links and an electronic revolving tie holder.
On another good note, Pierce has said that the house will be fully green. Eco-friendly building products will be used, and he'll install solar panels to provide a large portion of the electricity. Always good. Enjoy the house Pierce, you deserve it.
Prev/Next
«
The Shepperton Story Released Today
Daniel Craig Biography Released on his Birthday
»