Jennifer Aniston Rumored to be in Line for the Next Bond girl
Posted March 18th, 2009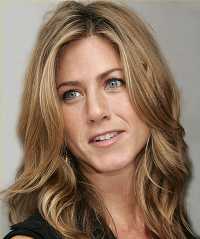 A few weeks ago, news spread around that Jennifer Aniston, best known for playing Rachel in the US sitcom Friends, had a large desire to play a Bond girl in the next 007 adventure.
Rumor has it that she is now likely to be interviewed for the role, by producers Barbara Broccoli and Michael G. Wilson. Please note that this is only a rumor, and that EON has not yet confirmed these comments.
The following is all the information currently known, submitted by Mike Breton. Keep watching our homepage for updates.
Jennifer Aniston is being considered for a role in the next James Bond film. She is expected to be offered a screen test for the sequel to 'Quantum Of Solace' starring Daniel Craig. A source at EON, the production company which makes the Bond films, said:

"Jennifer has all the qualities we are looking for in a Bond girl. She has to be beautiful but she also needs to have brains. It helps if she's athletic and able to keep up with intense stunt work a Bond movie demands. It is likely she'll be called in to meet producers Barbara Broccoli and Michael G. Wilson soon."
Prev/Next
«
Quantum of Solace Nominated for Saturn Awards
Quantum of Solace DVD Review
»