James Bond to be Part of The Real Story TV Show
Posted April 23rd, 2009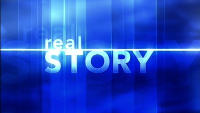 An upcoming TV series The Real Story will be examining the true history and background of famous adventure tales, including The Untouchables, The Amityville Horror, Escape From Alcatraz, Indiana Jones and of course, James Bond.
It is scheduled to air this August, but we won't see the James Bond part of the series until July. The press release follows:
Classic mystery and adventure tales of the 20th century will come alive in "The Real Story," a five-part series premiering on Smithsonian Channel. The series, which examines the true stories behind famous historical events and individuals, will include the real story behind The Untouchables, The Amityville Horror, Escape From Alcatraz, James Bond and Indiana Jones.

The Real Story: The Untouchables, the series premiere, tells the story of how a small group of law enforcers led by Eliot Ness brought down notorious Mafia boss Al Capone in 1930s Chicago. Using interviews, footage, drama reconstruction and first-time access to recently unsealed court files, the remarkable story is told.

The second episode of the series will premiere on May 3 and features the true story behind The Real Story: The Amityville Horror, the cold-blooded case in 1974 where the eldest son of the De Feo family shot and killed his entire family in the quiet village of Amityville, New York. With the help of eye witness accounts, extraordinary archival footage and psychological drama, the film will explore the facts and reveal new evidence behind the "Horror."

Alcatraz was the world's most impregnable prison, yet three prisoners believed they could achieve the impossible and escape. Their plot succeeded, and was discovered during the prison's routine "morning count." Despite the authorities' strenuous efforts to track down the escapees, none were ever found. The Real Story: Escape from Alcatraz (June 2009) will speak with key individuals, including Darwin Coon, an inmate who was in Alcatraz at the time of the escape, the wardens who discovered the missing prisoners, and the FBI agents who tried to track them down.

The Real Story: James Bond (July 2009) uncovers the facts behind the fiction--the people, the events, the gadgets and the places that inspired the most iconic action hero ever known. Marking the 100th birthday of Ian Fleming, the creator of James Bond, 'The Real James Bond' will explore the true-life influences of one of the greatest fictional icons of modern times - James Bond.

Indiana Jones is a kaleidoscopic hero inspired by the traits, passions and adventures of real life explorers. The Real Story: Indiana Jones (August 2009) will reveal how the Indiana Jones character was inspired by the exploits of real heroes and villains, their adventures and discoveries.

The Real Story: The Untouchables premiered on Smithsonian Channel, Sunday, April 19 and will be repeated on an ongoing basis. Check local listings for specific dates and times.
Prev/Next
«
MI5 Looking for a Real Life Q
Olga Kurylenko is the 38th Sexiest Women Alive
»