James Bond Actress - Eva Green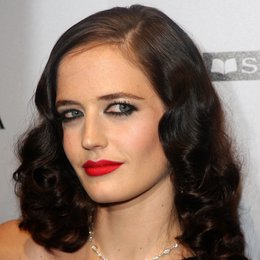 About
| | |
| --- | --- |
| Life | July 5th, 1980 - Current |
| Birthplace | Paris, France |
Summary
Eva Green was born in Paris, France, where she studied at the St. Paul School of Drama. Her early work was in theatre, before she landed a substantial role in Bernardo Bertolucci's film The Dreamers. This caught the attention of director Ridley Scott, leading to a costarring role in Kingdom of Heaven. Her appearance as Vesper Lynd in Casino Royale was only her fourth appearance in cinema, and was met with wide critical success.
Biography
Eva Green was born in Paris to actress Marléne Jobert and dentist Walter Green. Eva is in fact a twin, her sister Johanne being the younger of the two, by several minutes. Her mother had been fairly prevalent in the French film scene of the 1960s and 1970s, with highlights including a role alongside Jean-Pierre Léaud in Jean-Luc Godard's Masculin, féminin, and a costarring role in René Clément's film Le Passager de la Pluie.
Eva enrolled in the St. Paul Drama School in 1997, also spending two months at the Webber Douglas Academy of Dramatic Art in South Kensington, London. Returning home to Paris, Eva got several roles in theatre productions, including the French comedy Turcaret in 2002, directed by a man who had costarred in a film with her mother many years earlier.
Eva's first film role was in The Dreamers in 2002, which included full nudity and sex scenes. Her friends and family advised her against taking the role, thinking it to be a poor career decision, and worried that she would regret the decision. Ironically, many of her mother's films had involved similar subject matter, and the film was a key point in starting her career.
Big budget director Ridley Scott reluctantly cast Eva in his 2005 film Kingdom of Heaven, based on her performance in The Dreamers. Eva did 6 screen tests, and only joined the cast a week before filming begun. The films' cast included Orlando Bloom, Liam Neeson, and Edward Norton, and Eva caught the attention of Bond producers Michael Wilson and Barbara Broccoli.
Eva Green was chosen to play Vesper Lynd with the support of director Martin Campbell, who was looking for something more than the usual supermodel Bond girl. Eva joined new James Bond actor Daniel Craig, bringing James Bond back to its roots. Casino Royale was a critically acclaimed reboot of the series, with Eva and Daniel both receiving warm welcomes into the Bond universe.
Roles in James Bond Movies
Casino Royale (2006) as Vesper Lynd
Trivia
Eva also voiced the character of Vesper Lynd in the 2008 video game Quantum of Solace.
Eva plays the flute and the piano, having composed music for both.
She was cast in Kingdom of Heaven only a week before shooting begun.
Awards
Won a BAFTA Rising Star Award in 2007, after her appearance in Casino Royale
Won an Empire Award for Best Female Newcomer in 2007 for Casino Royale
Nominated for a European Film Award Audience Award in 2004 for The Dreamers
Nominated for a Saturn Award for Best Supporting Actress in 2007 for Casino Royale
Other Notable Roles
The Dreamers (2004) as Isabelle
Kingdom of Heaven (2005) as Sibylla