James Bond Actor - Joseph Wiseman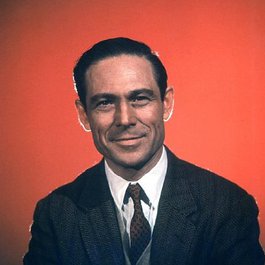 About
| | |
| --- | --- |
| Life | May 15th, 1918 - October 19th, 2009 |
| Birthplace | Montreal, Quebec, Canada |
| Place of Death | Manhattan, New York, USA |
| Gender | Male |
Summary
Joseph Wiseman was a Canadian stage, film and television actor, who's career spanned over 70 years, with nearly 100 film and TV credits. He is probably best known for his superb performance as the main villain in the first James Bond film Dr. No (1962).
Biography
Joseph Wiseman was born in Montreal, Canada in May 1918, where he developed a love for acting. He moved to New York in the early 1930's and became a Broadway stage actor, with small roles in plays such as Shakespeare's King Lear, and Clifford Odet's Golden Boy, a tale of a musically talented man who goes against his father's wishes and becomes a boxer.
Joseph's breakthrough into the movie industry began in June 1950 with his marginal role in With These Hands, a 50 minute short film illustrating the working conditions of the time. Throughout the decade, he received many minor roles and guest appearances in movies and TV shows, including Detective Story (1951), Danger (1953), The Prodigal and Suspense (1954), to name a few. By the time Dr. No came around, Joseph had over 30 credits under his belt, as well as a successful period in Broadway.
When casting begun for Dr. No, the producers knew that they needed a serious and experienced actor to play the slightly mythical Dr. No character. Joseph was chosen party due to his prior experience at playing villains, as well as for his ability to keep a straight face and serious aura about him during dialogue that may have seemed slightly outrageous for the time.
Joseph remained quite active in his late years, with recent guest roles in Law and Order and MacGyver. Throughout his lifetime, he has performed in almost 100 films and TV series, as well as pursuing a rich and fulfilling career in stage, with appearances as recent as 2001. Through all of this however, Joseph Wiseman will be best remembered by millions as the cruel and intricate villain known only as Dr. No.
Joesph died on October 19, 2009 of natural causes, in his home in New York. He had been having health problems for quite some time, but managed to reach the ripe old age of 91. In quite a rare anomaly, Joseph was survived by his daughter Martha Graham.
Roles in James Bond Movies
Trivia
Joseph was married to Pearl Lang until his death, with whom he'd had two children.
He had previously been married to Nell Kinard in August 1943
Joseph was an active participant at the Lincoln Repertory Theatre in New York.
Additional Images